Quality Platform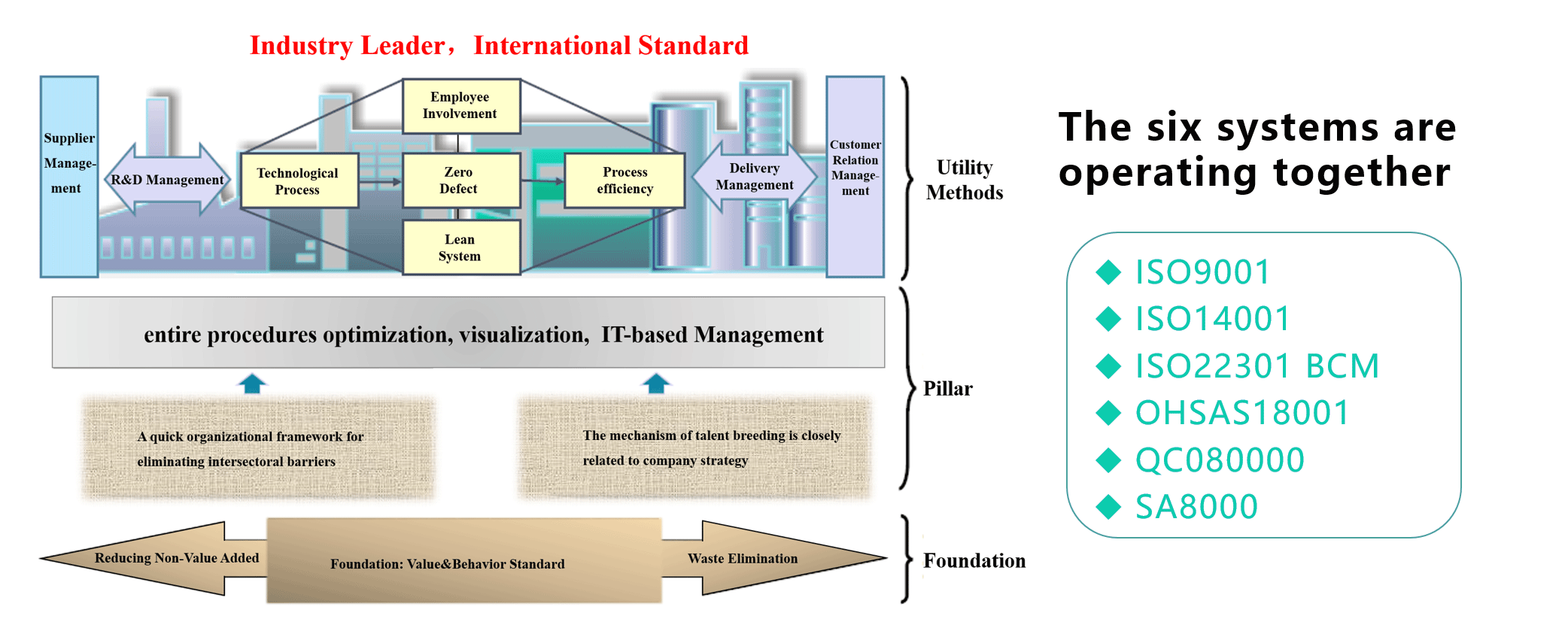 Managerial Principles:
Customer orientation, quality priority;
Safety, efficiency, energy conservation, environment protection;
Law abiding, innovation, continuous improvement.
Quality Pursuit:
Quality is our first priority. We regard product quality as our dignity.
Our product quality level must match our brand's high-end positioning.
We carry out thorough quality management, build a whole-value-chain quality management platform, keep optimizing our quality management system.
We set a red line for quality control, pursue zero defect.
Quality Philosophy:
We put prevention first,control the source, control the front end to prevent quality problems, extend management in 3 stages to customers and suppliers.
We carry out self-management, integrate quality management into our daily work, make all our employees form good habits at work, be responsible for the process and results of their work.
We do everything right in one stroke .We make our work, products and services satisfactory at one go, to reduce potential quality hazards and quality costs.
We make continuous improvement, pursue excellence through continuous improvement and innovation as well as avoid standstill and self-satisfaction.
We always stick to the "quality first" principle, insist on information-based management, production automation, personnel specialization, maintain the staff on key positions stable, constantly enhance our product process quality and production management level.
We never accept unqualified products, never make unqualified products, never come up with unqualified ideas and always provide customers with high-quality products.。