President's Speech
"A High-end Low-voltage Electrical System Solution Expert"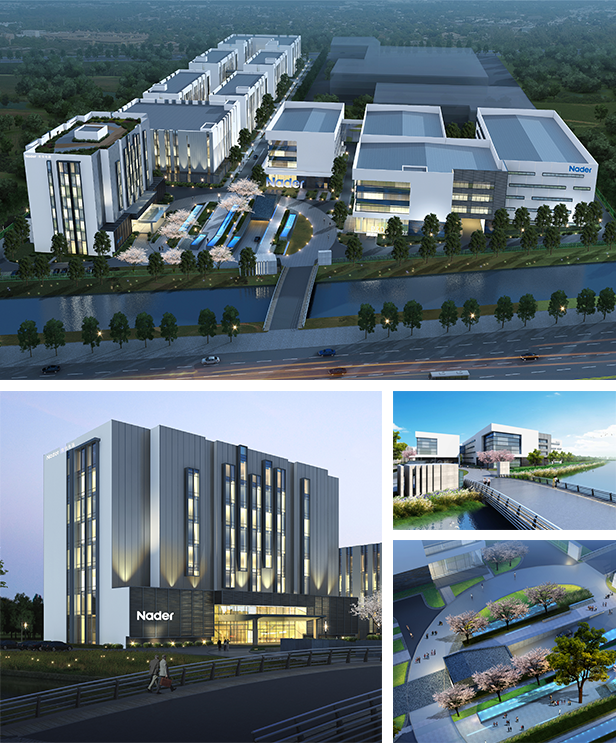 Our mission, vision and values are beliefs that have taken root in our heart, the source of power for our growth and development, the spiritual guide that leads us to foresee the future!
It's our mission to let people use electricity more safely, conveniently, efficiently. Nader always sticks to it. Customers need Nader, buy Nader's products and services only for one reason. The reason is Nader's products and services can meet their needs better, can bring them more value. This is also the fundamental reason for Nader's existence.
To lead the high-end low-voltage apparatus market is all Nader employees' common vision, the basic pursuit of Nader's long-term strategy, as well as Nader's solemn commitment to our society and customers. We will adhere to it forever!
The customer-centric orientation is Nader's foothold. All our market activities and production activities must abide by the nature of BTOB marketing, to "meet customers' real needs, solve customers' problems and pain spots"".
To focus on the low-voltage apparatus field is Nader's inevitable choice.Our core competence, expertise, industry status and market accumulation enable us to grow in this area. The low-voltage apparatus industry's future development trends and market size provide us with a big enough stage. The state's industry policy, "Belt and Road", urbanization and new market demands create a huge growth space for us.
The focus strategy is Nader's consistent magic weapon for development. Nader has focused on market segment development, product capability enhancement, strength cultivation, constant investment and reform. It's focus that has created today's Nader. 。
A high-end low-voltage electrical system solution expert is Nader's brand positioning. Huawei, Vanke, the State Grid, China Mobile, China National Nuclear Power, Sungrow, Goldwind and many other high-end customers' application, recognition and requirements will become the source of power for Nader brand's growth. Nader employees will work cautiously and conscientiously, strive for perfection, never slack off.
The pursuit of changes, innovation and dreams is in Nader's inherent genes. The introduction and internalization of organizational innovation, think tanks and IT tools, our intelligent factories and state-level enterprise technology center, our testing center that can cover all low-voltage electrical tests, our complete R&D, marketing, production capabilities, our broad platform as a listed company give Nader more confidence and courage to realize the goal of "using a local enterprise' costs to provide products and services up to a transnational corporation' quality level".
The journey is long, but I will go up and down to seek my heart's desire.
Our core values that stress truth, love, responsibility, progress will lead us to constant reform and innovation, keep showing the newest and best Nader to our customers, provide the optimal best products and services to our customers, accomplish our customers, accomplish Nader, accomplish ourselves.
Nader employees have the foresight to "climb a tall building and see beyond the skyline", have the perseverance to "never regret, even if we get worn out", because we firmly believe "when we look around, the one we seek is standing in the light", and our dreams will become true.
We will realize our dreams and foresee the future!